Working on this reminiscence site is so much fun because it is a great feast of recognition. For example, I enjoy the photos Marian Bakker digs up and shares from her archive every time. She followed the 1998 preparations for so many years. Her photos form a time capsule in black and white.
By: Paul van Yperen
A while ago, I was asked to give a talk at an evening for the Nijmegen EuroGames. Everyone listened with interest to my talk but the room only really perked up when Marian showed us her photos from back then. Suddenly everyone understood how unique the Gay Games in Amsterdam had been. A good photo says more than a thousand words.
I personally find this series in the carrousel special because it tells how we were all advertising our event. Nothing was too crazy and everything was fun! We were young or at least 24 years younger than now. But we managed to convince people in the Netherlands and everywhere else to come to Amsterdam, to come to the Gay Way to Europe. And there they came – those thousands of participants and tens of thousands of visitors.
In her photos, Marian shows how we all managed to do that. Her photos are never slick but show real people driven and having fun together. They take you back to the 1990s, to an optimistic period full of change when we were preparing Gay Games Amsterdam 1998.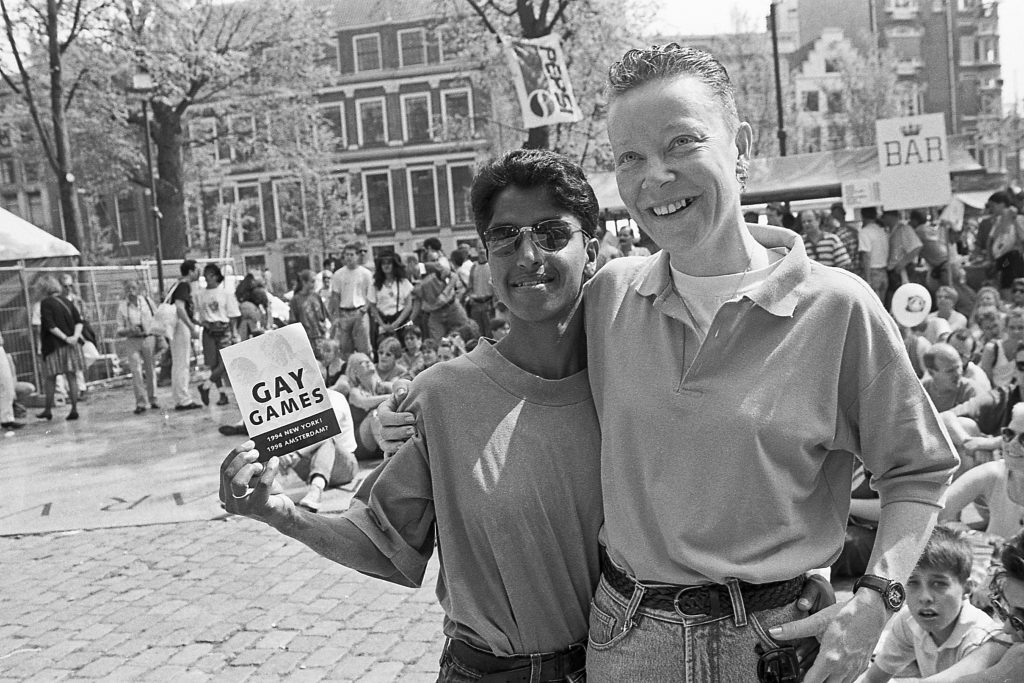 until 1 August 2023, exactly 25 years after the start of the Gay Games Amsterdam 1998