Dissonant was a large lesbian choir of about 30 women, led by conductor Anneke Veenhof, which took part in the Choir Festival during Gay Games Amsterdam 1998.
The repertoire included music by KD Lang and Mathilde Santing, with as many of their own lyrics as possible. At the performance in the Concertgebouw, Josee Rothuizen was lady speaker.
Text continues below the image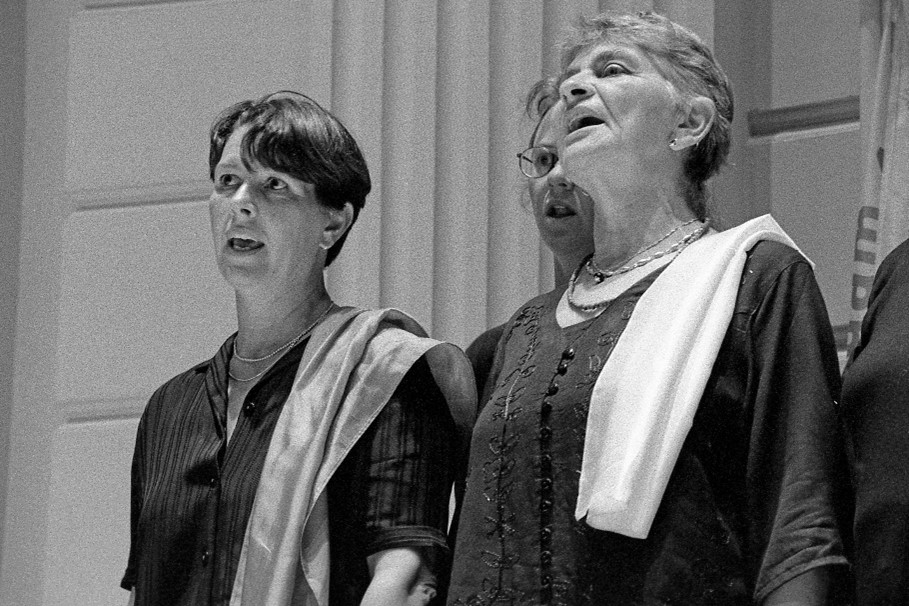 The happy news
'Like many other choirs, we also performed outdoors during that week, in the Vondelpark, on the Museumplein and other places. But the highlight was the performance at the Concertgebouw. As a relatively small choir, we sang in a packed Small Hall with a rabidly enthusiastic audience.
'I announced the songs and also got to share the happy news that our choir member Lucie Gunsing, co-organiser of the choir festival, had given birth to her first child on this very day!'
Text continues below the image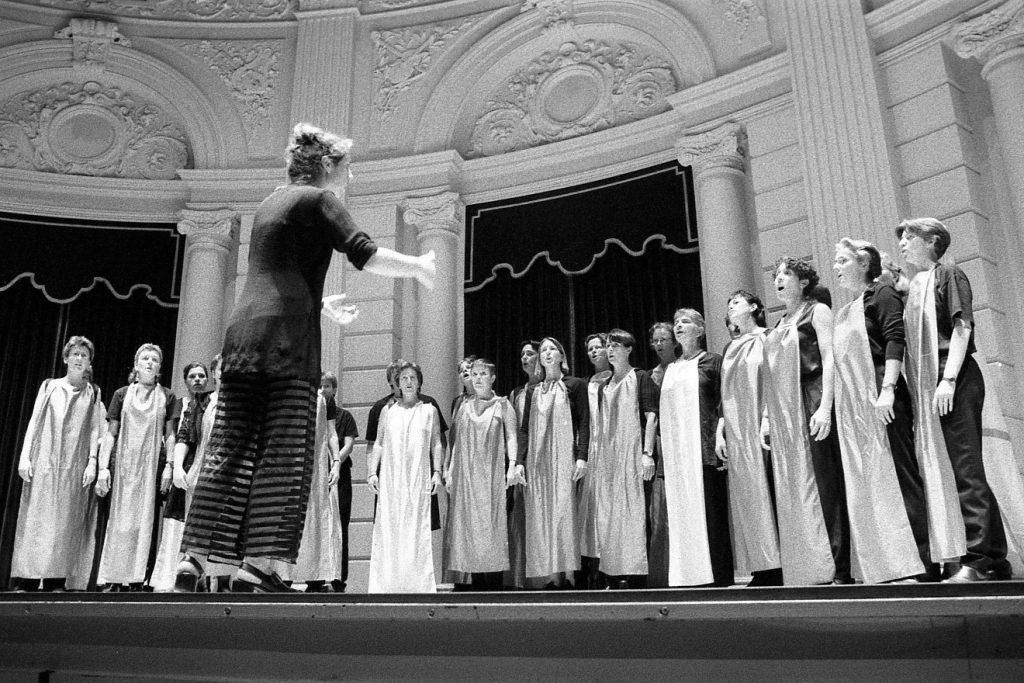 An immense choir
'The week of the Gay Games was a great experience for me, as it was for many others. The city was taken over by pink people, recognisable by the T-shirts, greeting each other and making small talk.
'Lots of contacts ensued. For instance, I was at an 'oral history' programme, where I met an activist from the Philippines. I later worked with her in a LGBTIQ+ project.
'I loved the opening in the Arena! With an immense choir, we performed a specially made hymn.'
How connecting singing is
'The Gay Games and also the recognition, including by Mayor Patijn, have meant a lot for the visibility of the LGBTIQ+ community. Being part of that was an unforgettable experience for me. And by participating in the choir festival, I noticed again how important and unifying singing is.
'Dissonant gave many more performances after the Gay Games, but membership shrank and in 2016 we gave our last concerts.
'I think a beautiful development that has come out of all this is the emergence of new choirs such as the Gala Choir with classical repertoire, the joint performances of pink choirs on various occasions and the choir festivals that regularly take place in all kinds of places in Europe.'
until 1 August 2023, exactly 25 years after the start of the Gay Games Amsterdam 1998