Danny Andreas took many photos during the Gay Games and even dedicated a photo exhibition to it in café het Paleisje. At our request, he selected six of his favourite photos from 1998 and shares his memories.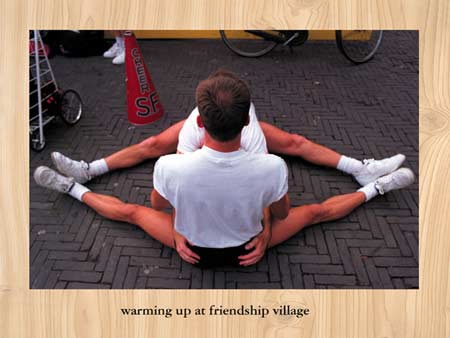 Photo 1
In this photo, two athletes help each other during the warm-up in Friendship Village. This picture is special to me, because it radiates exactly that: friendship and brotherhood, which was characteristic of the Gay Games.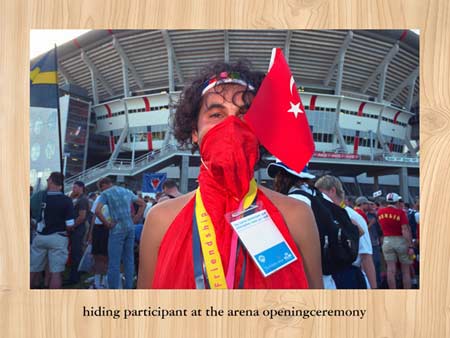 Photo 2
At the Opening Ceremony I met this participant from Turkey. He did not want to be photographed recognisably, because he was not yet out of the closet. It shows how necessary events like the Gay Games are to make the LGBTI+ community visible and how important these events are for those who are not yet out of the closet.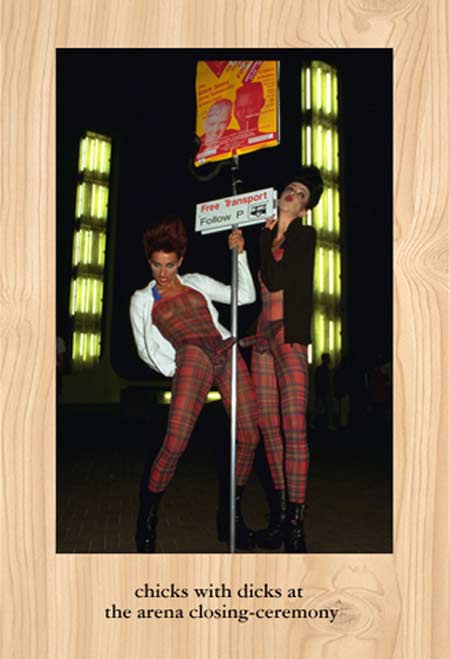 Photo 3
Chicks with Dicks at a bus stop on the NDSM wharf. During the Gay Games, tolerance in the city of Amsterdam was at its peak. There was an enormous feeling of freedom to be who you want to be and express yourself the way you want to express yourself. This level of tolerance has never been seen since in Amsterdam. That's what makes this photo so special to me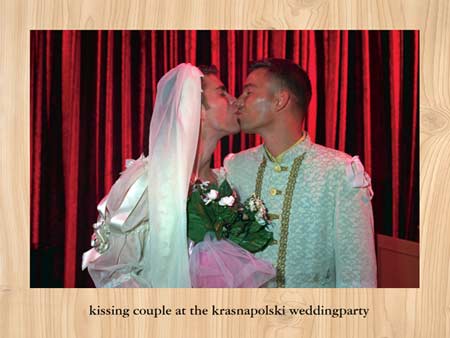 Photo 4
In 1998, at the time of the Gay Games, gay marriage was already a hot item. In hotel Krasnapolsky sham marriages were being arranged. This photo is a good illustration of what was on the LGBTI+ agenda at the time and that some wishes really come true.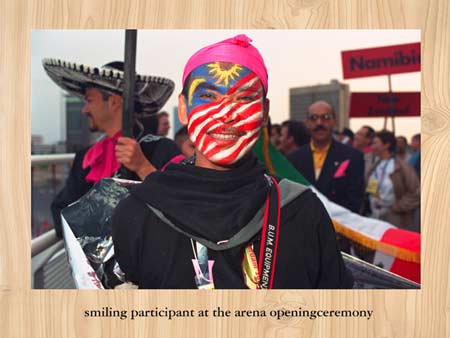 Photo 5
The Gay Games were not only a meeting of LGBTI+ people but also of many different cultures. For a while, Amsterdam was the centre of the world again and at least the Gay Capital of the world. Something, which it unfortunately never was again. This photo embodies for me the joy, cultural inclusiveness and activism during the Gay Games.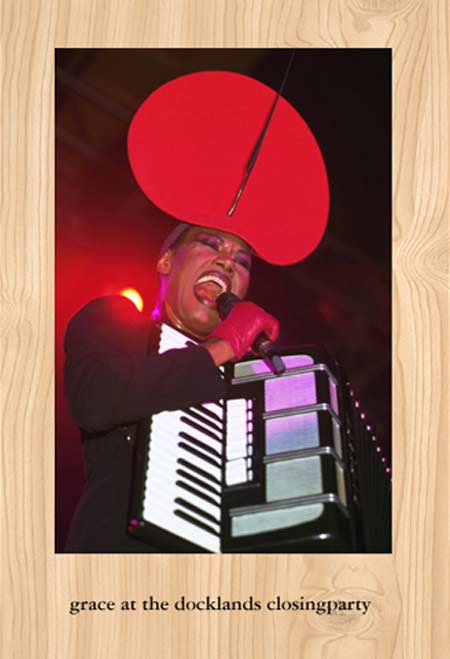 Photo 6
Besides sports activities, many different activities were organised, from political activism to meetings for hearing-impaired LGBTI+ people. Parties and events also took place all over the city. On the last night, the queen of the LGBTI+ community performed at the Docklands Closingparty. It was an unparalleled performance and a worthy ending to a highlight of the LGBTI+ community in Amsterdam.
until 1 August 2023, exactly 25 years after the start of the Gay Games Amsterdam 1998