KLM was one of the major sponsors of Gay Games Amsterdam 1998, notable for not being at the forefront of gay rights. Everyone who was there at the time remembers the postcards with swans and lots of blue. How they came about is explained by Hugo Lingeman, at the time 'internet chief' as he himself calls it.
It was a constant balancing act
'I ended up at KLM more or less by chance. In the late 1970s, it was difficult to find a job in the Netherlands, but KLM was looking for staff. I thought they would never hire me with my long hair, jeans and earring, but they did.
'I enjoyed flying as a steward for five years, but it wasn't something I wanted to do forever. I had already completed my HEAO studies and could start working on the ground in the marketing and communications department.
'Nothing was regulated at KLM for homosexuals – no partner's pension, no arrangement for partners to fly with them, but unofficially, a lot was possible. Slowly but surely, things changed, but it remained a balancing act. There were sometimes official dinners, where you were supposed to appear with your partner. At the time, I and my boyfriend were the second gay couple who were allowed to attend such dinners. Everyone knew I was gay, but I wasn't an activist. I went with the flow, without denying myself.'
We need gay people
'One day Emily comes storming into our office: "'We need gay people." I was perplexed. "'Are you in?" It had never been that open. She was a trainee, a generation younger than me and did communications with the Gay Games for KLM. The advertising agency that came up with the campaign wanted a reference group to check whether their ideas would catch on. Among other things, the postcards had to have a twist.
Text continues below the image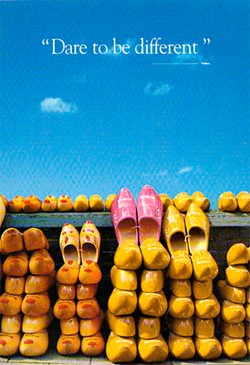 'That was very daring for KLM because they also flew to countries like Saudi Arabia. When I see those cards now, I think they are a bit old-fashioned…, but we had a lot of fun as a group.
'It turned out that more was possible than I thought. The management obviously wondered: is it wise to pay attention to the Gay Games, but they also realised that the target group consisted of many two-income couples, generally had no children, and were keen to travel – in short, all the boxes were ticked. There wasn't much ideology in it, I guess. I actually hope that they also saw it as a gesture to the many gays within KLM.'
A second coming out
'During the Gay Games, I had taken a week off, thinking I should immerse myself in it. As KLM employees, we were at the Opening Ceremony in the ArenA with some foreign colleagues. Mayor Patijn took the floor, which made an impression. Kok was also there: that's our prime minister, they couldn't believe it.
'I thought I was pretty much out, but I feel like I experienced a kind of second coming out. A whole new phase. Walking down the Leidsestraat and thinking: now everyone is like that. I was living in the closet more than I thought. On Monday, when everyone was talking about what they had done over the weekend, I might have been reticent – I became aware of that during that week. The freedom you feel that whole week. Really a warm bath. I was in my early 40s, it was one of the top weeks of my life.'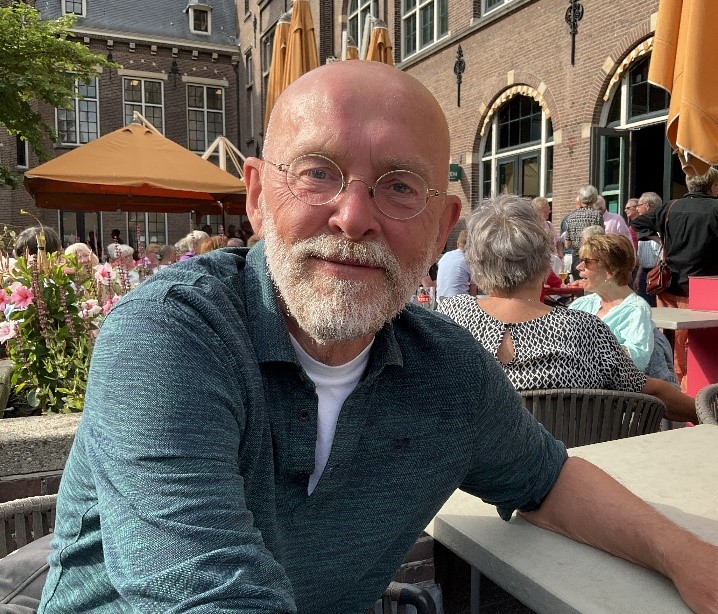 until 1 August 2023, exactly 25 years after the start of the Gay Games Amsterdam 1998