We received a special response from Janis Wagemans: 'During the 1998 Gay Games, my partner (who died in 2000) and author Renate Stoute also made a contribution.'
We spoke to Janis (Djezz) about that optimistic but also tough period and about her book My wife was never a girl. From Renate's diary, we may share some never-before-published passages about the Gay Games.
August 7, 1998
Summer has finally arrived, the sun is shining and we can sit in the garden. Last night we had Aletta, Tamara and Rachel Rose as our guests. Like Aletta, Rachel (a real fem) is also a member of Iron Rose (the Internet Butch/Fem(me) list). They are staying in Amsterdam to attend the Gay Games. Very enjoyable and uplifting to get to know the faces (human) to the names on list. Tamara doesn't call herself a butch, but equally she is as butch as can be. We had cooked them a vegetarian meal, with strawberries with whipped cream on top.

For the Gay Games (they are facing big financial problems), I facilitated a writing workshop. First, we visited the Resistance Museum (exhibition on Willem Arondéus, painter and resistance fighter and gay) and then wrote a text, preferably about a form of resistance. There were only four participants, besides, they had understood from the organisation that they would write an impression of the Games. Messy, but when the participants read out their work at the end of the day, the level turned out to be unexpectedly high.

Afterwards, a number of people said that my appearance had been so inspiring – go on, and a Games volunteer, she had once read "Dirty Swans", inquired where this René had gone. She had understood when introducing me to the group of participants that I was not born a woman, yet she had not made the connection René=Renate. She said – somewhat surprised – but you have become such a beautiful woman. Well, what more can you do then than smile shyly.

At a women's party (disappointing interest), a bunch of German pots demanded their entrance fee back because they suspected the band of being "converted men". The acceptance of trans women is far from universal. For our Australian guests (Rachel and Tamara), that didn't seem to be a point of contention, and of course it should be, but for a moment it shot through me: "Oh dear, as long as I'm valued as a lesbian woman." So that was and is all right.
August 9, 1998
The Gay Games concluded yesterday and apart from the financial woes, it seems to have been a success. Because of my leg, Djezz and I were unable to experience much of the Games. Very unfortunate.
From: diary of Renate Stoute
Text continues below the image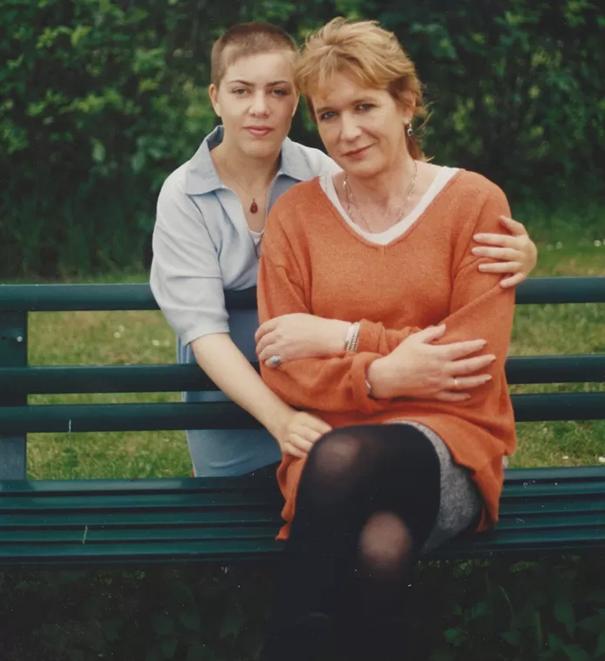 My wife was never a girl
Janis Wagemans wrote her book 'My Wife Was Never a Girl back in 1997 but published it only this year. It is a penetrating, romantic book about a great, ground-breaking love that at the same time paints a picture of an optimistic period when LGBTIQ+ acceptance was making great strides.
Janis: 'Back then, 25 years ago, I wanted to publish the book, but I didn't succeed at the time. For a long time, I felt that there were hardly any people like me: who don't necessarily feel trans, but also don't feel 100% female. I also fell in love with very feminine men, preferably in transvestism.
'When I discovered that more people had this, I wanted to pay attention to it. And I wanted to describe Renate's whole process. The stories you heard about the transition process back then were always from the transsexual herself and never from the partner. I wanted to make that story visible. This is me and it exists. I think through visibility, informing people, you get more understanding.'
How do you look back on that period now?
'I have a very bad memory, but when I read back the diaries I saw everything in front of me again and hear a colleague on the bus telling me again that partner registration would become possible for lesbian couples. There was something optimistic in the air then: changes are coming.
'On the one hand, I would never have wanted to miss that period, because Renate really was my soulmate. The process you go through together had very nice sides, but I recently learned that I have complex PTSD and I'm sure that period contributed a lot to that.
'The process has been very tough. Not only because of the reactions of the outside world, but also because of Renate's health. She was often depressed and ill and, as a partner, I had to cope with that all the time. I was young and wanted to start living, but there was always something that made it impossible. I had a desire for children that had to be put on hold because the VU was 'not ready for it' at the time.
'The finale is not in the book, but Renate died two years later. It happened very quickly. She herself never heard the diagnosis. I had put my heart and soul into it, because I thought we had a bright future ahead of us. Two women with a baby growing old together. I was 28 when she died and instead of being a mother, I became a widow.'
What do you think of the reaction of the Gay Games party visitors to trans women that Renate describes?
'Very short-sighted. I am not a real feminist, but are close to it. Women have always had an undervalued position and are still not considered full. That was also one of the reasons why I struggled with being a girl.
When my seven-year-old younger brother was born, my father said: "'Now I finally have a progenitor." He might as well have stuck a knife in my heart! You're just a second-class citizen.
'But that is separate from those transgender issues, because Renate was just a woman. She had to adjust her body and take a very long diversions. For that, people were often not understanding.'
You hoped people would be understanding about that
'Of course. I hope anyway that people will always be understanding. I try to do my bit for that by just being open about who I am and what I've been through.'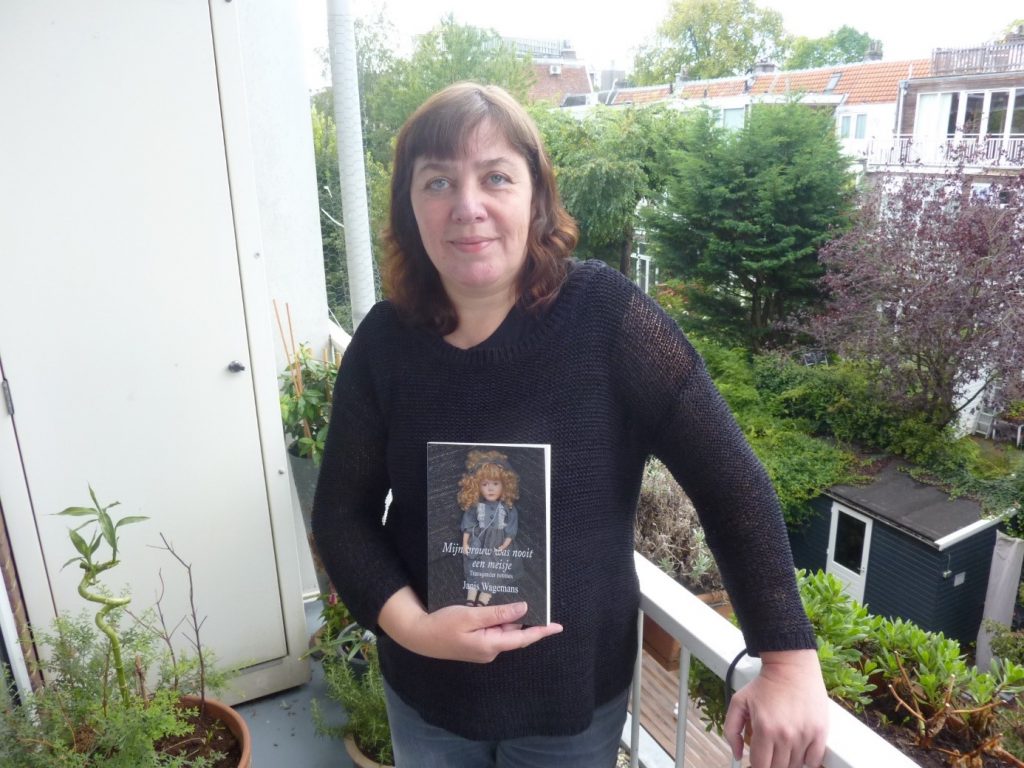 until 1 August 2023, exactly 25 years after the start of the Gay Games Amsterdam 1998