Photographer and filmmaker Louise Verbree was approached by Marian Bakker asking if she wanted to submit photos for the exhibition Lesbian ConneXion/s, which was to be shown during Gay Games Amsterdam 1998. She was just living in Nijmegen at the time and was involved in organising exhibitions through 'Villa Lila' – the local pink house.
Lesbian role models
'I thought that was a great initiative,' Louise says. 'In my view, there was a lack of Lesbian role models, especially when it came to everyday images of Lesbian lives in the Netherlands but also in other countries.
'The opening of the exhibition was a great moment to be able to put a 'thermometer' into the Lesbian lives of photographers spread across many European countries in a beautiful location.'
Text continues below the image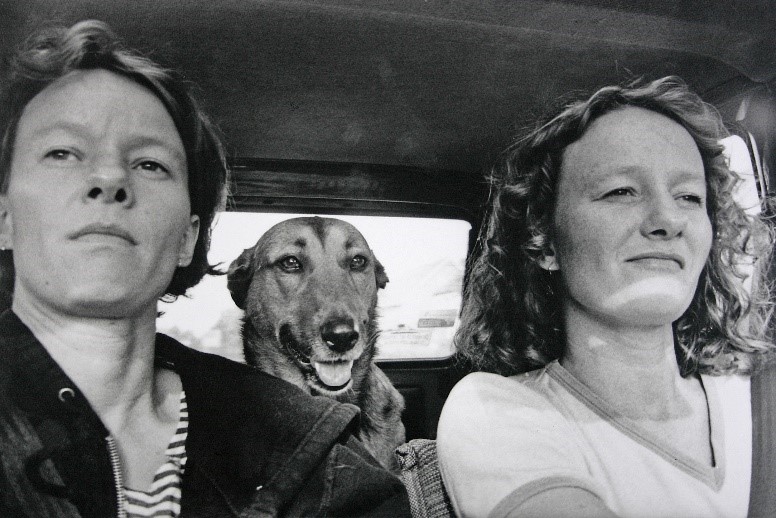 Unassailable and fearless
'What I remember from that week was the great atmosphere in the city, the endless Gay Games passes in the trams, subways and on the streets. Dangling from proud necks of all those people of different nationalities and very recognisable to everyone.
'Never before have I felt so proud and supported by the togetherness of so many people. Suddenly we were in the majority and for a moment it seemed like the upside-down world. We were untouchable and fearless. Now I have never been afraid or cautious about my homosexuality but it was still a very nice feeling.'
Text continues below the image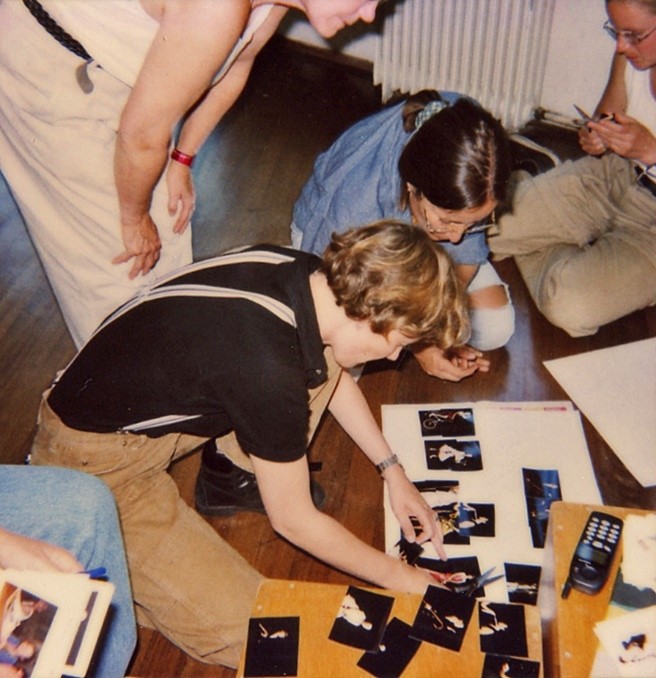 A huge dressing-up box
'Linked to the Lesbian ConneXion/s project during the Gay Games was a photo workshop. I had thought of photographing a Lesbian Night Watch, since almost everyone knows the Night Watch and it seemed like a statement to 'lesbianise' it.
'It was supposed to be a kind of collage of different participants in different roles and characters. So equipped with a huge costume box and all sorts of props, we made our own Night Watch that day.
'Of course we talked about photographic techniques and lighting, but it was just as fun to dress ourselves up and be photographed by fellow students.'
Text continues below the image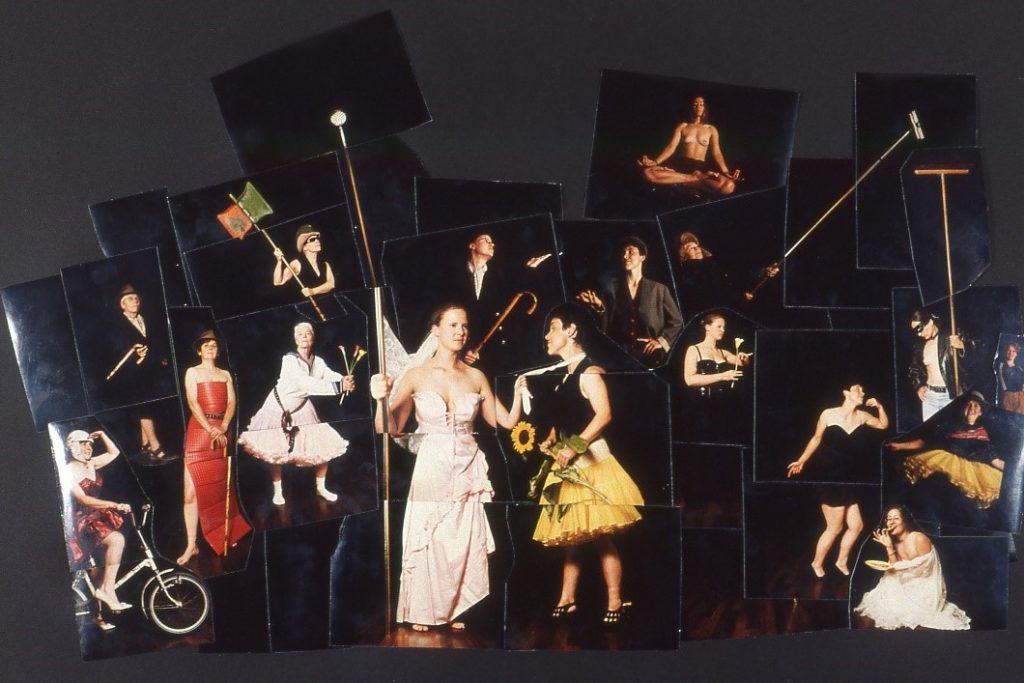 Proud
'The Gay Games generated fun contacts and certainly planted a seed towards later projects. For instance, with a European grant, I organised a travelling exhibition with my then business partner San Sperber. The project, about discrimination based on age, gender, sexual orientation and ethnicity, had the motto Be equal, be different.
'And this in turn was a starting point for the international exhibition Facing Lesbian Lives (in Dutch) on lesbianism in the Netherlands, Bulgaria, South Africa and Nicaragua: 16 portraits by four photographers, including myself. To create role models of ordinary lesbian women.
'These were very inspiring collaborations with various gay organisations and I am still proud and grateful that we were able to organise and complete these projects. I think back to those times with nostalgia…'
until 1 August 2023, exactly 25 years after the start of the Gay Games Amsterdam 1998