This year Gay Swim Amsterdam officially celebrates its 25th anniversary, but we had already started swimming and water polo before that', writes Jeanette Nijboer.
'We participated in the water polo at the Gay Games in Amsterdam with two women's teams, a men's team, a mixed international team and many swimmers. We had called up women from all over the country to participate in water polo and were able to form two women's teams. It was very nice to play together like this with women from Groningen, Utrecht and Rotterdam. A number of them also came out of the closet because of the Gay Games.
Text continues below the images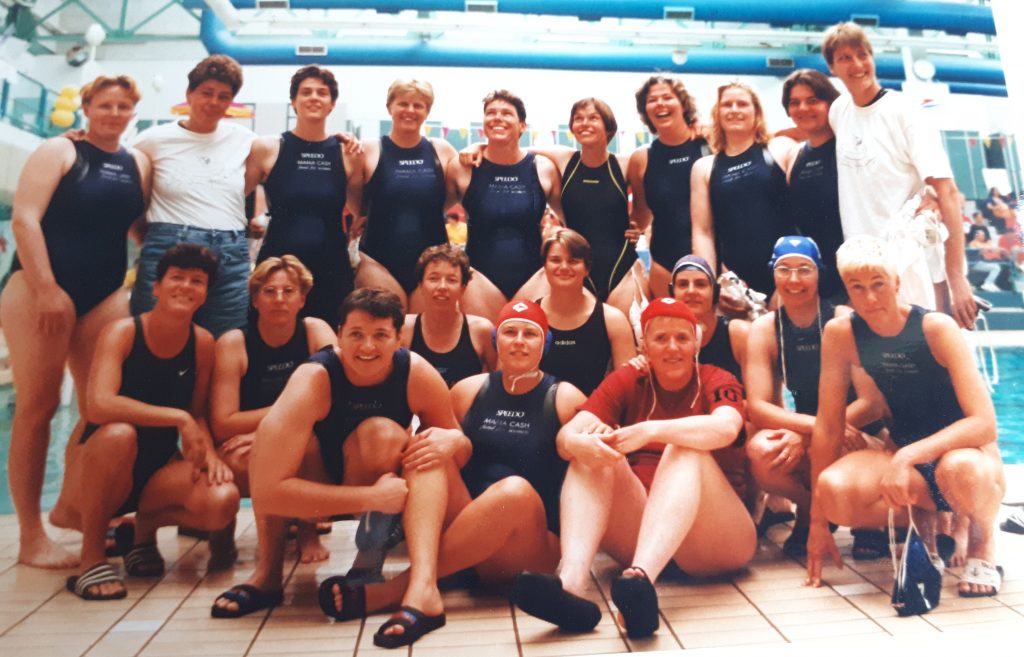 'On Monday and Tuesday I had to play water polo in the swimming pool in Oost and our women's team participated in the mixed tournament. We put the American men up 2-0 and they went full steam ahead.
'We stood our ground, but after two days of polo (three games a day) my muscles were totally sore. At the swimming competitions in Amersfoort after that, it took a while before I could swim relaxed again.
'I won gold medals in the relays and I will never forget the feeling of walking into the Arena with all those people. Although I have participated in almost all Gay Games up to now, the Amsterdam Games remain the most dear to me.'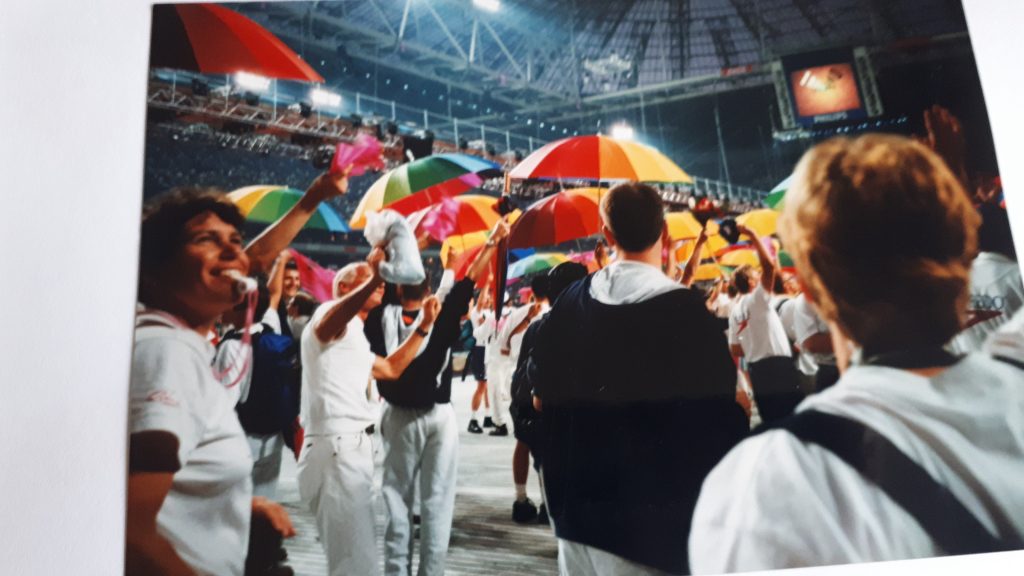 Cover photo: Jeannette Nijboer: right
until 1 August 2023, exactly 25 years after the start of the Gay Games Amsterdam 1998