Michael Bhola – pictured dressed as an angel during a Queen's Day event – was a member of the Gay Games press team. In the week of August 1 to 8, 1998, his amazing organisational skills showed. In and around the Boekman Hall in the City Hall, where the international Gay Games press centre was located, he directed all international television crews that wanted an interview.
Paul van Yperen: 'I was the Gay Games spokesperson for the press that week and Michael was my p.a. I sometimes bugged him when he was busy with all those media: "No, no, first the NOS TV, then RTL News and then AT5!"
'In front of the cameras, he would straighten my yellow Gay Games  jacket and critically check whether my hair was still in place. Only then the TV crews were allowed to film. When he thought it was necessary, he personally trimmed my hair. Right in the middle of the stately Boekman Hall! One of the international photographers photographed it. How I would love to have that photo now!'
Bi Games
No matter how hard the volunteers of the press team had to work and how difficult the working conditions often were, at a reunion twenty years later everyone remembered how much they had laughed.
Michael had been the pacesetter. In the press box, for example, he put a press release from spokesperson Marcella Han-Singh about the upcoming intercultural Bi Games. Colleague Marcel Hansink looked surprised when an American journalist asked him about it and Mike had the biggest laugh.
Text continues below image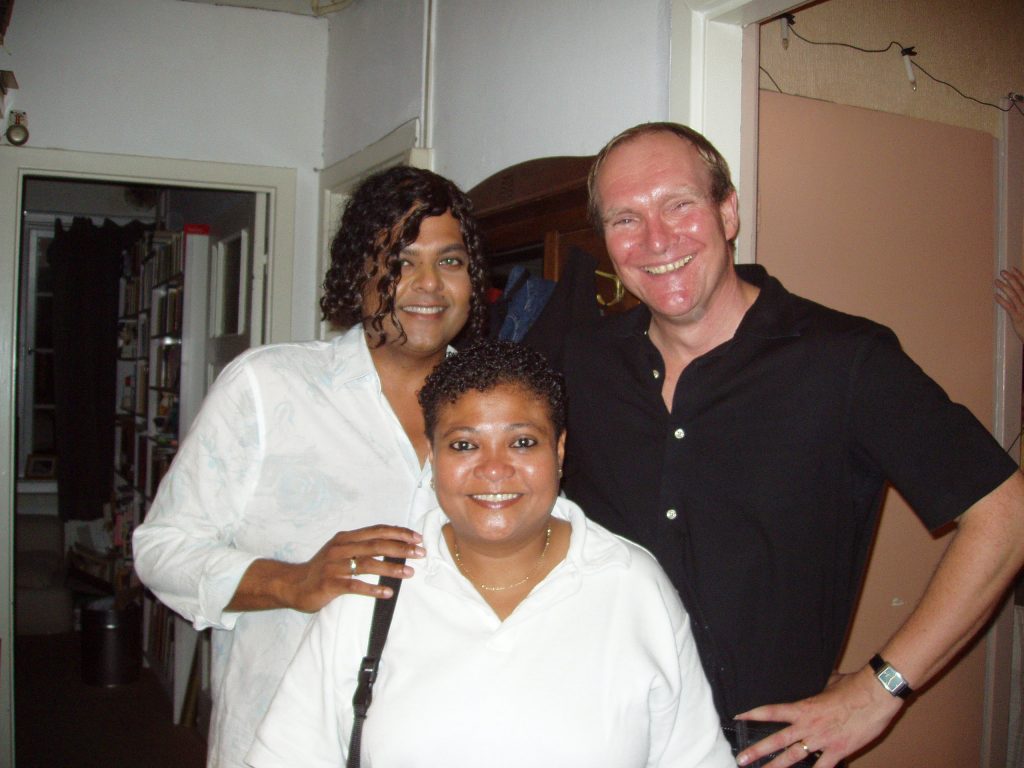 He made us all laugh
In Suriname, Michael had been an AIDS information worker and radio producer. Later, in Amsterdam, he worked as an outreach worker for Mainline Foundation and as a volunteer for Gay Games Amsterdam 1998.
But after the Games, things went wrong for Michael. As a social worker he was so abused by a confused client that he had to be turned away permanently. After this, he focused on voluntary work for the local Amsterdam radio and on his family and many friends.
On 14 February 2022 Michael died.
Paul: 'His health continued to deteriorate. In 2018, at a reunion, he could barely walk and we supported him. But he enjoyed all the stories and the familiar faces.
Text continues below image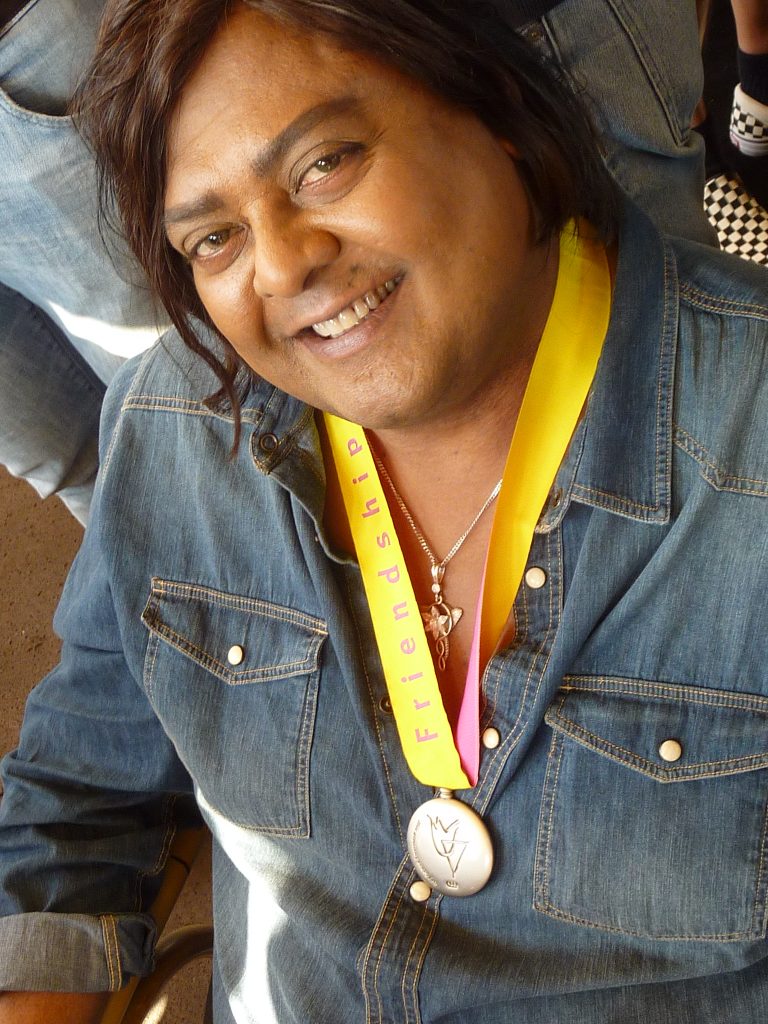 'Unfortunately, Marcel had died a few years earlier after a debilitating illness.
'For both of them, Gay Games had been the best week of their lives, Michael told me. He had felt so free and in his element. It saddens me that Michael will not be able to see the 25th anniversary next year.'
On Michael's Facebook page, his family wrote after his passing: 'He had a beautiful soul, gave unconditional love and the warm memories of him are indelible. He made us all smile.'
The Gay Games press team can testify to that.
until 1 August 2023, exactly 25 years after the start of the Gay Games Amsterdam 1998