'In the late 1980s and into the 1990s, I was active in Tijgertje (Little Tiger – the oldest LGBTi+ sports association in the Netherlands), which once started as a self-defence organisation for gays. During the Gay Games in 1998, I offered a sleeping place to two members of our Berlin counterpart, Gaysha.'
Speaking is Peter Goedkoop who made it to brown belt as a karateka, but did not participate in the Gay Games himself.
'Weed plantation'
'Thomas and Axel came to stay for a few days. At that time, I was still smoking weed and trying to grow my own at home. Both boys were astonished to find that they were accommodated in my study, also a 'cannabis plantation' – the then permitted five plants.
'Incidentally, it did match their thoughts on Amsterdam quite nicely! However, my weed was nowhere near the coffeeshops, so at Thomas' request I bought him a gramme.
'I spun a few joints – he was not handy at that himself – and, like a mother calling her children for dinner, called out in a blissful voice: "Thomas! Deine Drogen!"'
Text continues below the images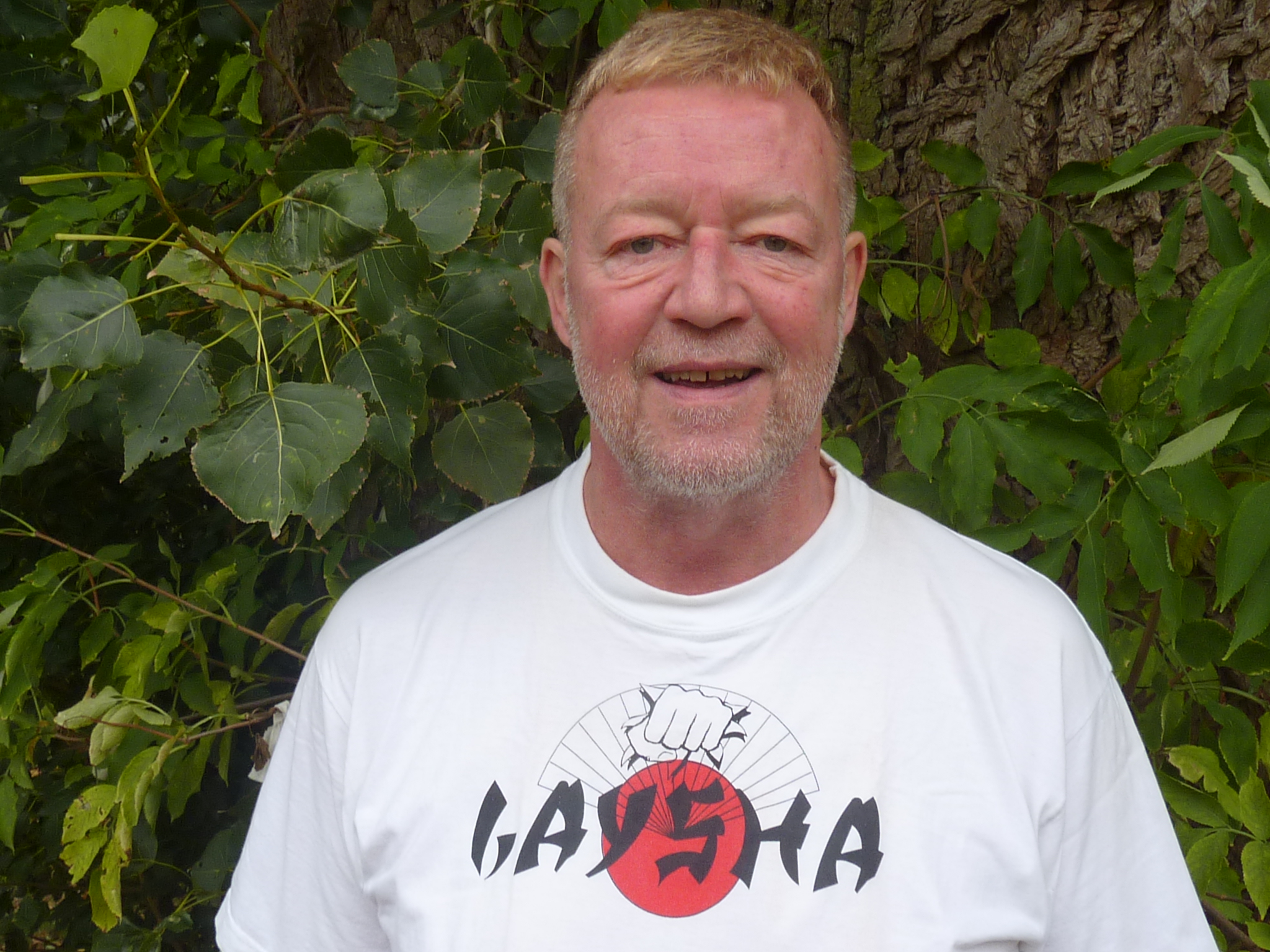 Kissed by the councillor
'I myself had other concerns, but both boys participated in the karate tournament. Although they did not win any prizes, they had the time of their lives in Amsterdam – they fell from one surprise into another.
'At the closing ceremony of that tournament, they were addressed by alderman Duco Stadig, as deputy mayor with a chain of office, and received their participant medals. What an experience!
'They came home, medals around their necks and before they had even reached the top they cried out delightedly: "Wir sind vom Stadtrad geküsst!" They thought that was very special.'
"Er ist auch gay!"
'At the time, I was working at City Hall, but I knew Duco Stadig in a different way. After all, we had met at Tijgertje. I could therefore amaze my lodgers with the story that Duco and I had once kicked and punched each other quite a lot. I then explained that that happened years earlier during those self-defence lessons. "Also, er ist auch gay!" "Wirklich?"
'Thomas and Axel experienced some great days in Amsterdam. As thanks for the sleepover, I was given a nice Gaysha T-shirt that I still have.'
Cover photo: A karate demonstration by members of Tijgertje in the run-up to Gay Games Amsterdam 1998 (Photo: Marian Bakker)

until 1 August 2023, exactly 25 years after the start of the Gay Games Amsterdam 1998