One of the four festivals of the culture programme of Gay Games Amsterdam 1998 was the choir festival in which around 100 choirs participated.
Highlight was a sold-out gala on August 7 in the Concertgebouw. The gala ended with the hymn 'The Rhythm of the Rainbow' by Alan Belk and Daniel Cohen, which was composed especially for the Amsterdam Gay Games.
Noot aan de Man
Herman Boers was involved in the organisation of the Choir Festival. His husband Jos was a member of the choir Noot aan de Man, the host of the festival.
Herman: 'Jos had been HIV positive for many years and I never expected that we would experience the Gay Games together. It was very special for us.
'The organisation of the festival took a lot of time, but it was more than worth it considering all the enthusiastic reactions of the hundreds of singers of the participating choirs from all over the world and especially the even more enthusiastic reactions of the audience. I was regularly watching and listening with tears in my eyes.
'It was also special that it was my birthday on the first day of the Choir Festival. Jos had given me my first mobile phone a few weeks earlier. He thought it would make it easier to reach me. He had chosen an easy to remember phone number, which I still use now, 25 years later.
'Thanks to my mobile phone I am forever connected to the Gay Games in 1998 and to Jos, who died in 2000.'
Text continues below the image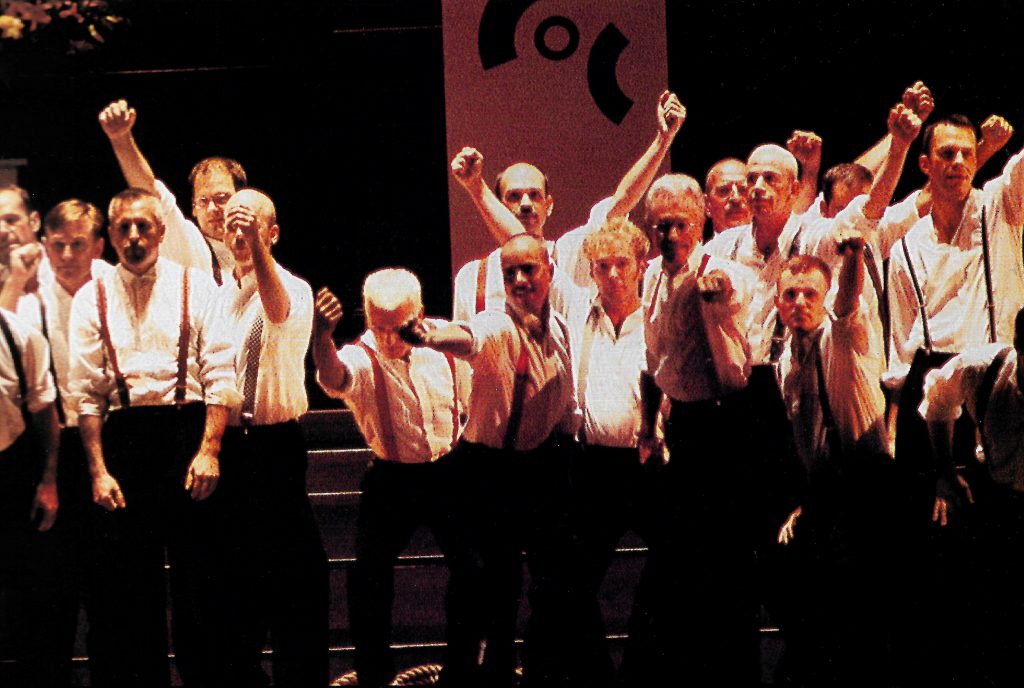 Walking into the Arena with an Albert Heijn bag
'During the Closing Ceremony in the Amsterdam Arena on 8 August something funny happened.
'A former colleague of mine – straight – was the accompanist of one of the American choirs that had come over. She was waiting for her choir at the Arena when, to her surprise, a rainbow flag was pushed into her hands and she was encouraged to walk. And so she was the first to walk into the Arena with an Albert Heijn bag in her hands. I didn't know that, but I had taken a photo of that moment. Only afterwards did I see that it was Anneke.
'But what I found most special was that all over the city – even in Amsterdam South-East where we lived – you could see rainbow colours and yellow Gay Games flags and happy, smiling people, hand in hand, feeling free and safe. For the first time I experienced how it feels not to be a minority. Something I will never forget.'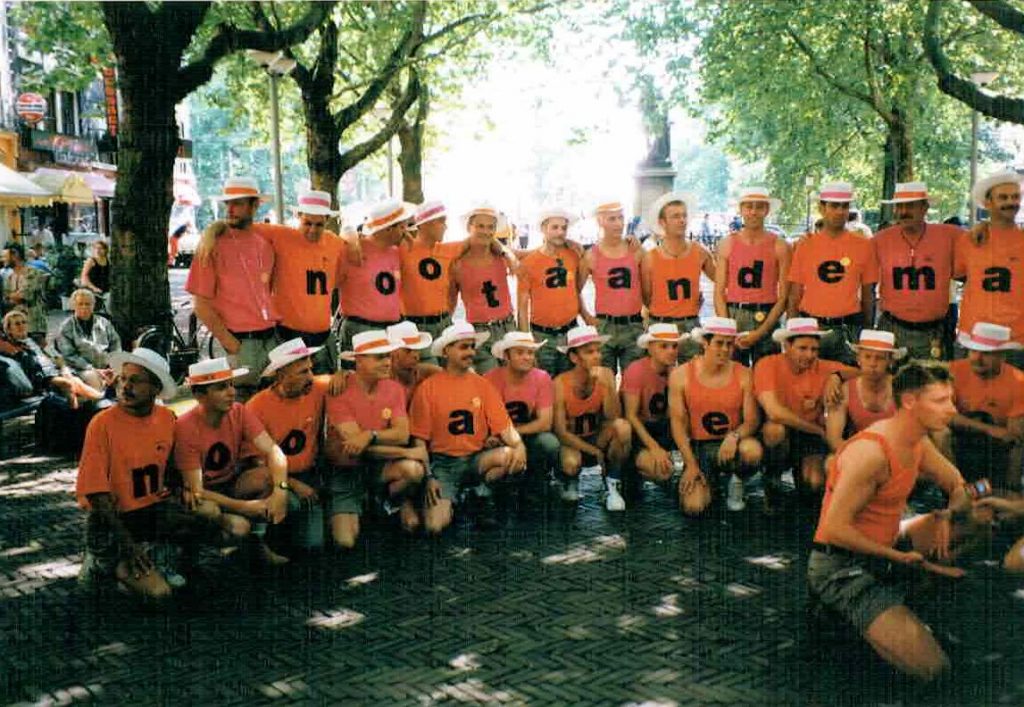 Cover photo: Noot aan de man in Concertgebouw
until 1 August 2023, exactly 25 years after the start of the Gay Games Amsterdam 1998