Once in a while you find one on eBay, a vintage postcard with Maxime, the official mascot of Gay Games Amsterdam 1998.  Maxim Bezembinder remembers that four cards were made at the time, one of them against his will.
Text continues below the images
1.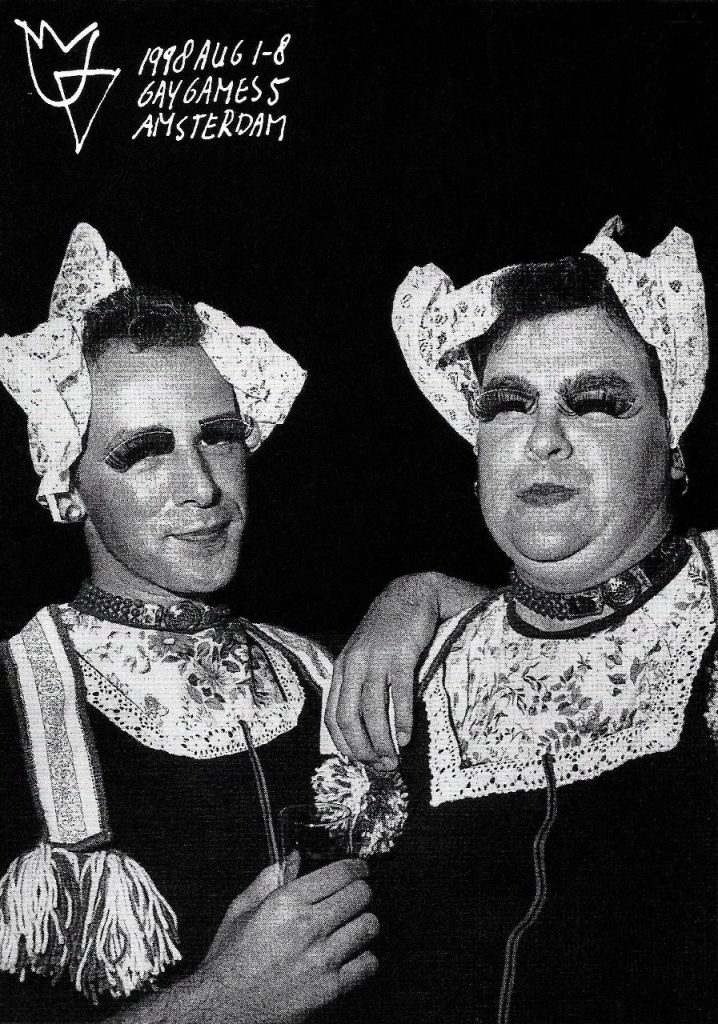 Maxim: "The picture of the first card, on which I am portrayed with Bas, was taken in 1824 at the opening of the iT discotheque in Amsterdam. I know that for sure because I only wore the costume in that form there. It was then adapted for other occasions and later the Gay Games costume was made with the logos. That was in fact the third costume.'
2.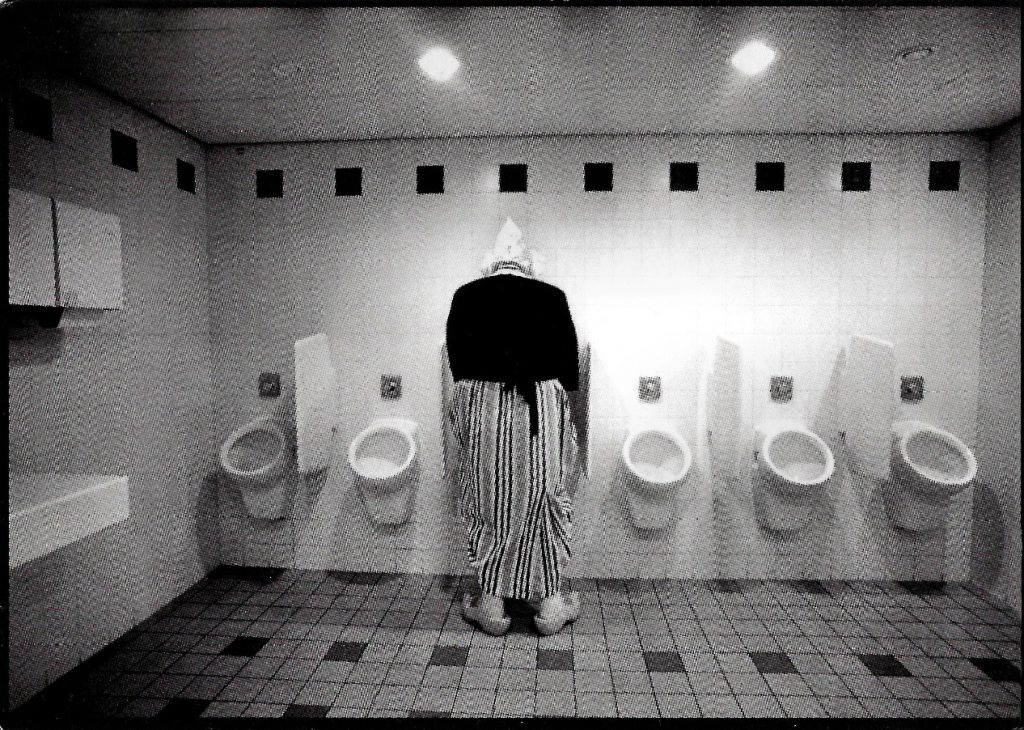 Maxim: "This card was made for the free CollegeCards by Boomerang. On the opening day of the Gay Games, photographer Edwin Weers followed me and took a series of eight photos. This one was taken in the restroom of the Amsterdam ArenA and chosen to be distributed for free for a while.'
3.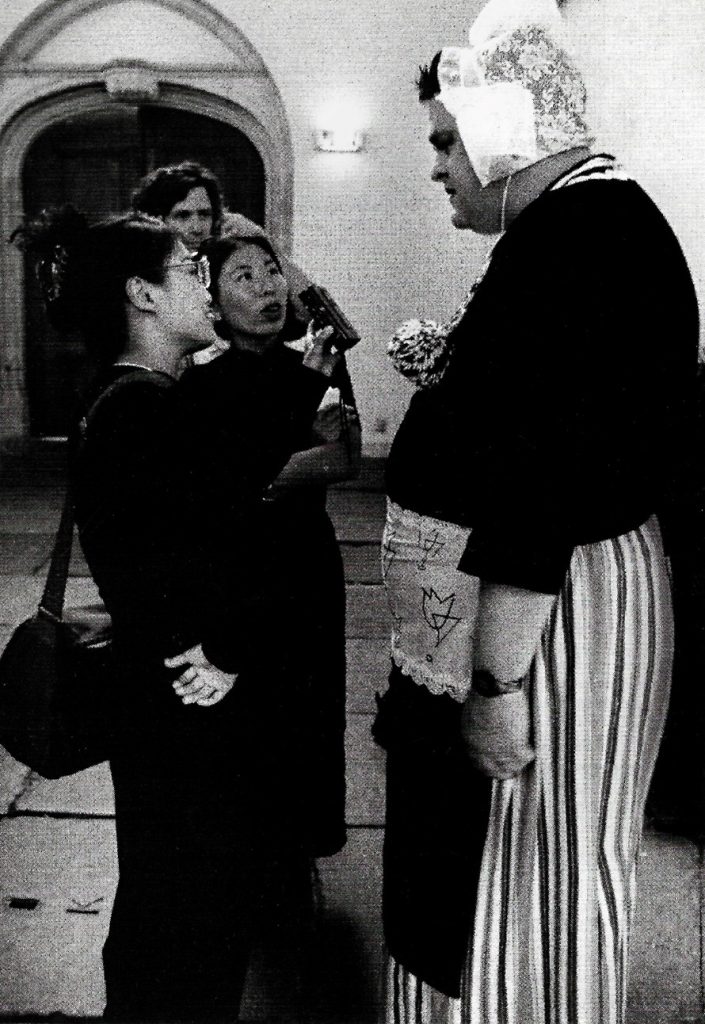 Maxim: 'I'm talking to two Japanese tourists in this picture. This card was published by Art Unlimited years later and then I thought: 'Wait a minute, if you want to use my portrait to sell cards you have to pay for it.' They didn't want to do that, so the card was taken off the market. It remained a special limited edition. Hardly anyone has it.'
4.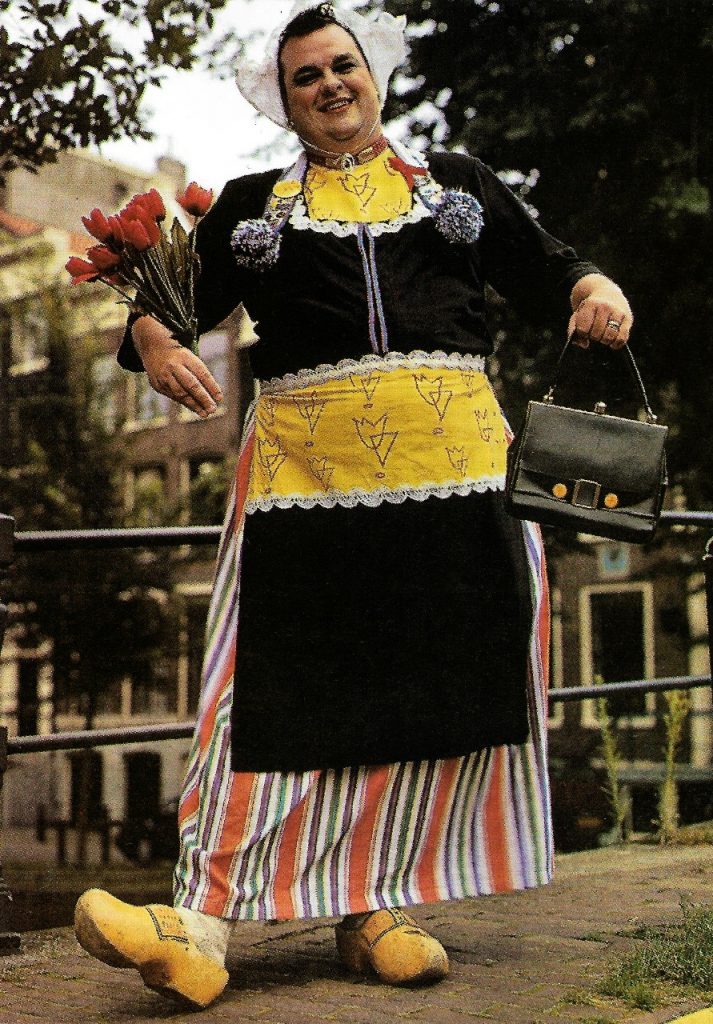 Maxim: 'This photo was taken shortly before Gay Games Amsterdam 1998 on the Herengracht in Amsterdam. We wanted to have a photo for a poster and a postcard that we could distribute during the Games. The XXL photo board was based on this picture. The handbag that stood in the Stopera (City Hall) to welcome the participants, is on display in the exhibition at IHLIA from 1 to 8 August 2022..'
until 1 August 2023, exactly 25 years after the start of the Gay Games Amsterdam 1998