Francis Cox, management assistant during Gay Games Amsterdam 1998, emailed us a special series of photos:
'A few days ago I was browsing through some old photos and found footage from the Gay Games press conference in Chicago.'
By: Paul van Yperen
In 1997, together with the international branch of the VVV, we were present with a Gay Games stand at a huge LGBTI fair in Chicago. There we convinced the Americans that Amsterdam was going to organize 'their' Gay Games in 'Emsterdem' (In Denmark? No, The Netherlands!) safely and professionally.
We also organized a press conference with speakers including Susan Kennedy from the Federation of Gay Games, managing director Marc Jansens, Maxim Bezembinder as our own Frau Antje and a representative of Team Chicago. Paul van Yperen was ringmaster. We asked Francis if the photos could be published here.
His reaction: 'Yes, of course! Including the one with Paul without pants.' 😉 The second man in that last photo is volunteer Ivo Blom, with whom Paul has been married since 2002.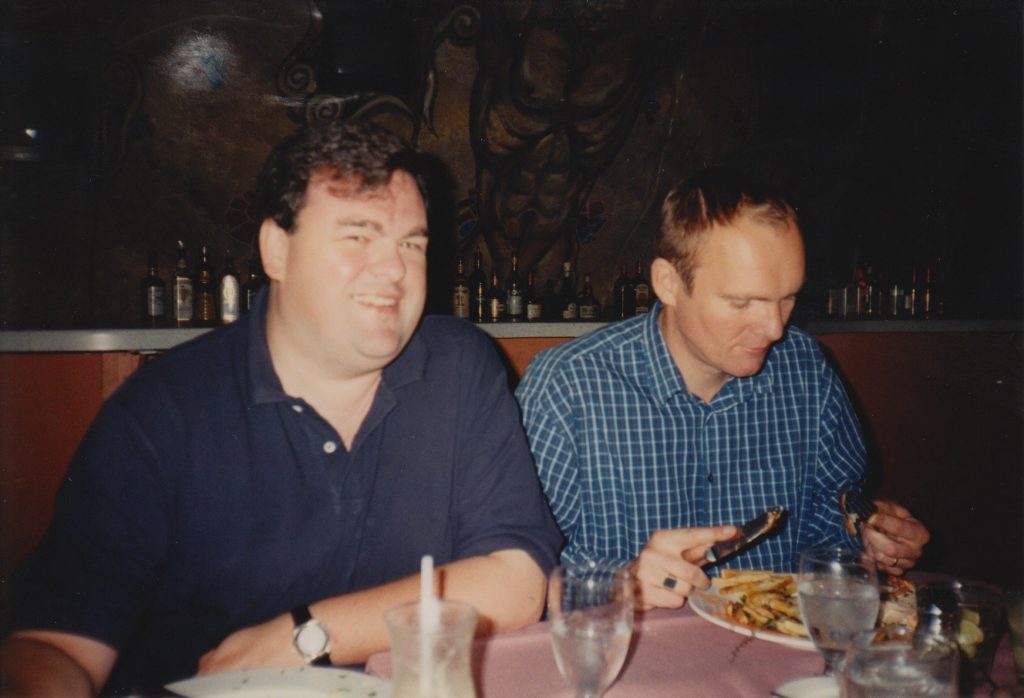 until 1 August 2023, exactly 25 years after the start of the Gay Games Amsterdam 1998