'Each team had a yellow ball with a logo, mine has become hard but I cherish it. I was the organiser of the football for Gay Games Amsterdam 1998,' says Riet Willems.
'It was not always easy working together, but I carried on because I am a sportsman and football is close to my heart. Also afterwards, those debts, that was not nice, my own football club did not get its money at first either. I was on the pitch from early to late that week. I didn't experience anything of what was happening in the city. For me, it was very stressful.'
History made
'But afterwards I am very proud, we did it! At the time, we had the DAV – I can't remember what those letters stand for, a working group that had to come up with ideas to get as many female participants as possible to Amsterdam. The target was at least 40%.
'Well, we as football have raised that percentage considerably! I think 75% of the 1200 footballers were women. I am proud because we all wrote history and I was part of it.
'In Amsterdam, we had fantastic pitches so all those footballers (f/m) were so happy because they could play on a real football pitch with grass. You could just see people being happy about that..'
Text continues below the image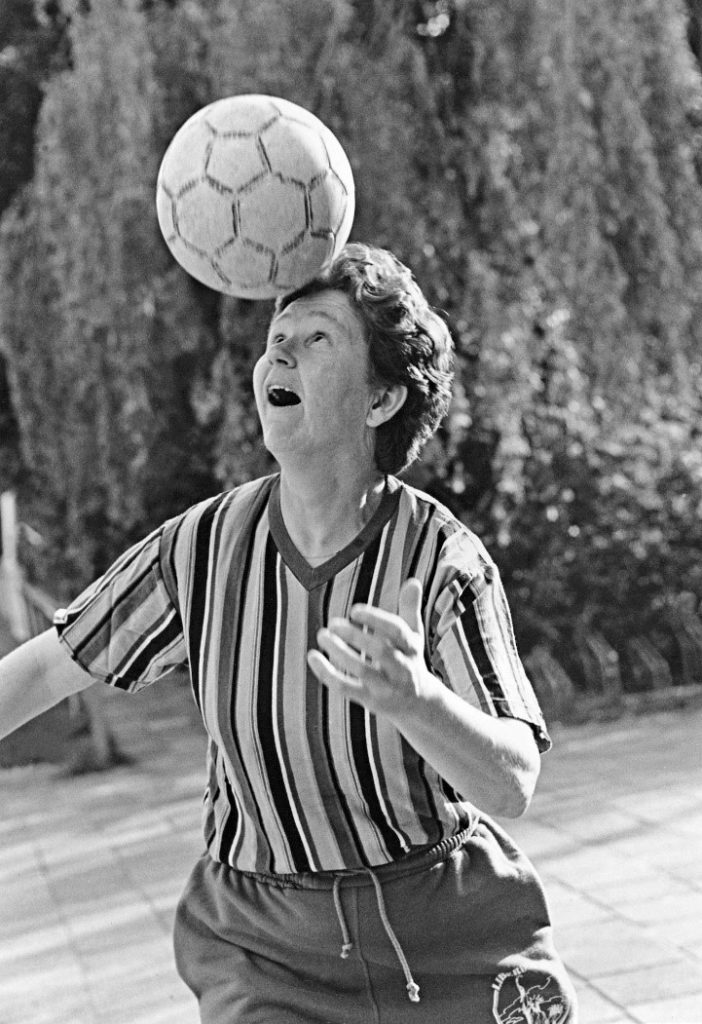 A feeling of home
'That feeling of a highlight in their lives that many people have, I had at the Gay Games in Vancouver in 1990. Initially I was going to play volleyball – we could not get a women's football team together – but in the end I played football in a team from another country.
'It was fantastic to experience the Gay Games for the first time. I was very happy: that you were with all those gay and lesbian people who were playing sports. It felt like home – that you can be yourself, that you are accepted as you are.
'After the Gay Games in Amsterdam, I did a personal development programme. One part was that you had to stand at your own grave and give a eulogy. In my case, it had to be about football and Gay Games. I don't remember what I said, but I do remember that it was very important in my life. Being gay and sport came together in this, that is my identity, that is what I am. That's why I was so keen to organise the football in Amsterdam.'
until 1 August 2023, exactly 25 years after the start of the Gay Games Amsterdam 1998